Your security in the event of a claim – active claims management with Funk
If a major claim arises, the response must be swift and decisions must be competent – too quickly companies face financial ruin in situations of that kind. Professional claims management – one of Funk's core competencies – is not just the initial actions and efficient expert, time and adjustment management; it especially involves reliable support in negotiations with insurers, the authorities and media as well. As a strong partner, we proactively support you through the entire claim process and represent your interests, from notification of the claim to the final settlement.
A strong partner: Funk represents your interests
Even before a claim arises, we support you with active strategies to avoid claims as part of effective claims management. We can be reached at any time, day or night, in an emergency: as your personal consultant, we help you assess the damage and decide on the necessary immediate actions to take. We can be on site within just a few hours to survey the damage.
As part of claims management, handle the following for you
Claim setup and documentation
Advice in selecting suitable assessors and coordinating assessor meetings
Evaluation of expert reports
Support in compiling claim documents and passing these on to the insurer
Negotiations with insurers by our own claims experts
Negotiation of payments on account with insurers
Drawing up of the claim settlement
We also offer reliable support in meetings and negotiations with the authorities and the media, and provide proactive help and advice in discussions with claimants, lawyers and experts, for example when agreeing on claims reserves with the insurer and when investigating the possibility of legal recourse against employees and third parties.
We create the conditions for optimised claims management
Funk has been operating across disciplines as a technical insurance broker and risk consultant for decades. With 15 offices throughout Germany and an experienced team of specialists in specific claims situations, we are able to immediately determine the necessary steps to optimise further claims management in all cases of property damage, personal injury or financial loss. We back you up and consider possible scenarios that you may not immediately think of in the stress of an emergency situation. We establish effective claims management and provide proactive support when a special claim arises – so you are in the best hands even in serious situations.
Your point of contact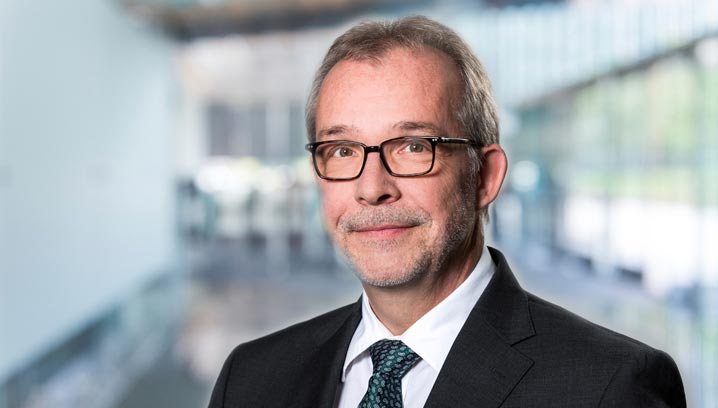 Matthias Kurrig
+49 40 35914-0
E-Mail-Contact