Insurance and risk management in the property industry: a strong partner for you
Without solid foundations, a house cannot stand, and without the roof, it quickly gets uncomfortable inside. So add a proper roof to your strong foundation with individual protection by Funk.
Funk has been a strong partner to its clients since 1879. Additionally, the Funk Real Estate Division is the specialized, internationally focused section for all real estate matters within Funk – with over 40 years of experience. From protecting your assets through to construction projects, transactions and coverage of operational, organisational and cyber risks – Funk provides you with bespoke insurance and risk management solutions in the property sector. Whether building insurance or property owner's liability cover, process optimisation or procurement management, property managers or project developers: we will find the concept that meets your individual needs. Become one of our more than 600 clients from the property sector and optimise your insurance portfolio along the entire value chain with Funk.
Protection for the property sector thanks to strong partners
Our close ties to the industry and our expertise in insurance and risk management in the property sector are also reflected in the pooling of our expertise with other industry specialists, such as the consulting firm BBT and the system provider Aareon. Together with our partners, we implement digital solutions that focus on optimising costs and processes. In tandem with the IVD, we also offer exclusive framework agreements for the property industry. For example, we support estate agents, property managers, appraisers and many other professional groups in the sector in comprehensively insuring their specific risks on particularly favourable terms.
The Funk Real Estate Division
> 2,000,000
residential and commercial units managed
> 280
experts
> 100,000
settled claims per year

Supporting you worldwide
Funk has international expertise at 37 locations in Germany, Europe and China. Our clients in over 100 countries receive additional support via the global broker network The Funk Alliance. We conduct global risk assessments, optimise and manage international insurance programmes, place special risks and provide information on local specialities such as court rulings or compliance. Our clients maintain an overview with the help of a global reporting tool.
What we offer you
We will carry out a plausibility check together with you and review your personal insurance requirements, taking into account your own risk philosophy. Thanks to our holistic consulting approach, we examine topics such as process and claims management and offer further risk and prevention measures.
More about insurance and risk management in the property industry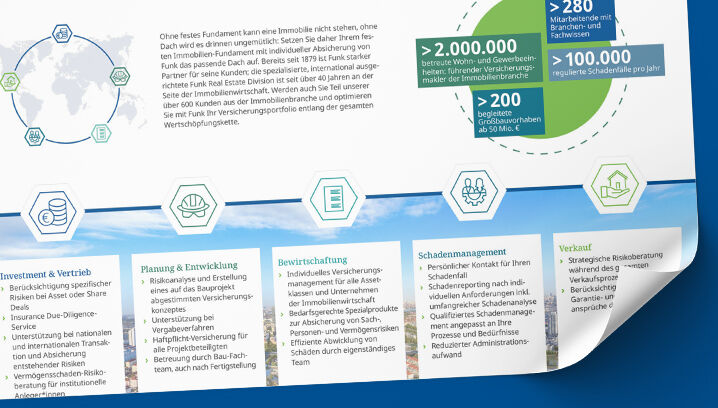 Download the brochure now!
The Funk Real Estate Division at a glance: find out more about our services and solutions for the property industry – in a compact digital format.

Downloads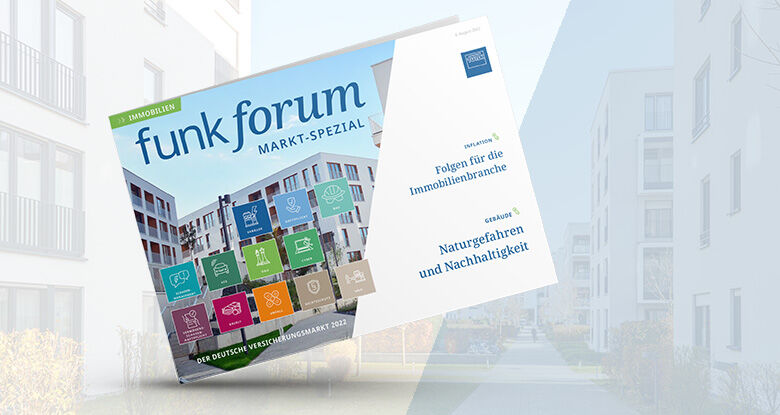 Special feature on the property sector
The property insurance market remains challenging. Funk informs the industry in the latest Funk Forum special market edition.


Downloads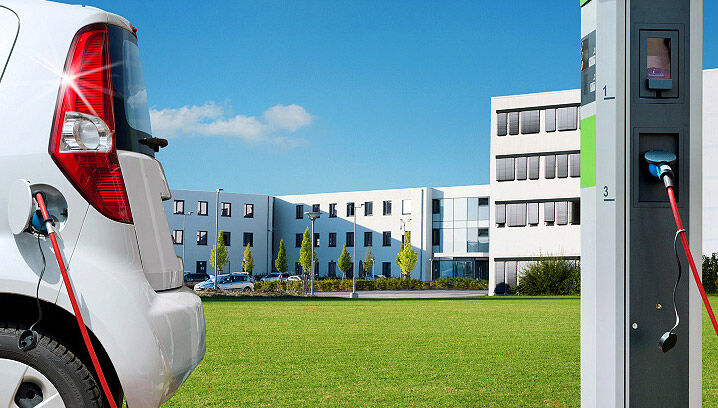 A closer look at EV charging stations
The property industry is also working to expand charging infrastructure. This raises questions – and harbours new risks. Information about insurance policies from Funk.

Go to article
Comprehensive range of services for the property industry
Your contact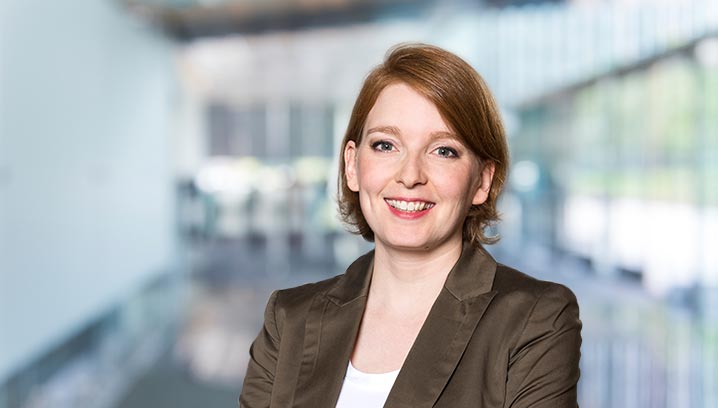 Silvana Sand
+49 30 250092-0
E-Mail-Contact
Silvana Sand is a Member of the Management Board of Funk Versicherungsmakler GmbH and Managing Partner of Funk-BBT GmbH and BauSecura Versicherungsmakler GmbH, two specialist insurance brokers for the property industry. She is also Head of the Real Estate Division.