Risk management with RIMIKS X
RIMIKS X is the next generation of the holistic risk management software RIMIKS. The new version offers a number of additional functions.
RIMIKS X is a database and web-based software solution for managing, controlling and monitoring risks. Data needed for processing can be stored on an external server or on a company's own server. The software was designed in line with the ISO 25010 standard, taking functionality, efficiency, usability, reliability, security, serviceability and transferability into account. The user structure enables the risk management system to be set up based on individual preferences and requirements.
We would be happy to present our new product in detail in a webcast upon request.
Max von Bohlen
Key Account Manager | Funk Consulting
Request by email
Compared with its predecessor, RIMIKS X includes the following new features:
new overall look
significantly improved user friendliness
strictly separated admin and work zone areas
new, self-configurable overview dashboard
new, self-configurable report designer in the software
new workflow for forwarding work orders or defining approval procedures, for example
independent processing of the 'wording' within the software in all languages
and much more
Why is this type of software even needed for risk management? Hendrik Löffler, General Manager of Funk Consulting explains: 'Most companies are rarely prepared for extreme events. Almost all take out insurance against fire, water damage, burglary and theft. Rare but major risks are more or less ignored, however, because companies do not know how they should integrated uncertain developments into their planning. This is a mistake, because external changes in particular cause the most devastating losses and threaten a company's survival.'
As a holistic risk management system, RIMIKS X offers support here by taking into account all factors that affect the company. This puts the management team in a position to plan for even extreme risks.
Max von Bohlen, Key Account Manager at FRC, says: 'RIMIKS X allows for even vague risks to be considered in advance. This ensures a high degree of planning certainty and stable payment flows.' The management team is always informed of key company risks and can apply this knowledge on a running basis in order to achieve objectives with certainty. 'Our solution is risk management in practice. It is a reliable management tool, not a paper tiger,' says von Bohlen.

20.06.2019
Ihre Kontaktanfrage wurde versendet.
Your point of contact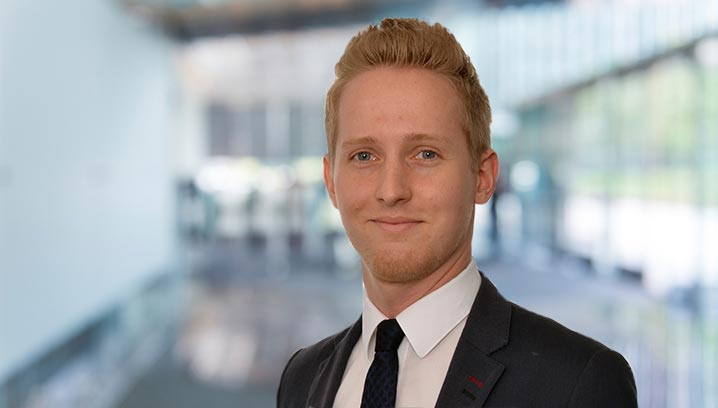 Max von Bohlen
+49 40 35914-0
E-Mail-Contact