Insolvency rescission: an expensive aftermath
Insolvency rescission is a cumbersome topic at first glance but is growing in importance for an increasing number of companies. If a business partner is unable to make payments, the insolvency administrator also checks payments from years prior, posing a risk of unforeseen clawbacks. 'Liquidity planning is then massively undermined,' says Funk expert Sebastian Kentenich.
It was an expensive aftermath for Bundesliga football club Bayer 04 Leverkusen. The club had to pay back no less than 16 million euros to the insolvency administrator working on behalf of its ex-sponsor Teldafax which had become insolvent in the meantime. The money went into the insolvency assets.

Bayer Leverkusen is just the most prominent example of a phenomenon that affects many other companies and puts them at risk, a phenomenon known as insolvency rescission.

Insolvency rescission denotes the clawback or recovery of payments that were made by companies to their creditors, after which the companies became insolvent.

This process affects payments which were made before insolvency proceedings started and can negatively impact insolvency creditors such as suppliers.

For the creditors of an insolvent company, this means in practice that they do not know whether they will recover their money. They may even need to pay back money which has been paid to them to the insolvency administrator – sometimes even quite a few years after the fact, and regardless of whether they did indeed perform the service or provide products for this payment.
Check yout potential risk
Funk expert Sebastian Kentenich emphasises that every company should urgently check their potential risk in terms of insolvency rescission.

For example, there is an increased risk for companies
that determine that their customers' attitudes towards payment are rather lax
that face high probability of failure in the consumer industry
that are key suppliers for customers

Should the postman actually deliver a rescission letter from an insolvency administrator, the recipient should engage a specialist solicitor urgently. Avoiding an insolvency rescission using one's own means generally does not work.


Two types of models reduce the risk
If your company is at risk, it is a good idea to consider suitable insurance solutions. Funk offers two different models that protect against rescission of payments.
One approach is supplementary cover as an add-on to commercial credit insurance. This model allows companies to close the gap to the credit limit, which normally would not be sufficient for covering old payments recovered through insolvency rescission. The insurer then also shares the costs of avoiding rescission.
Another approach is taking out independent insolvency rescission insurance. Any amounts to be paid back would then be covered by the insurer. The policy would also cover legal costs resulting from a rescission.

'An individual consultation can help companies determine which of the two solutions is most suitable for them,' explains Sebastian Kentenich.
08.08.2020
Your point of contact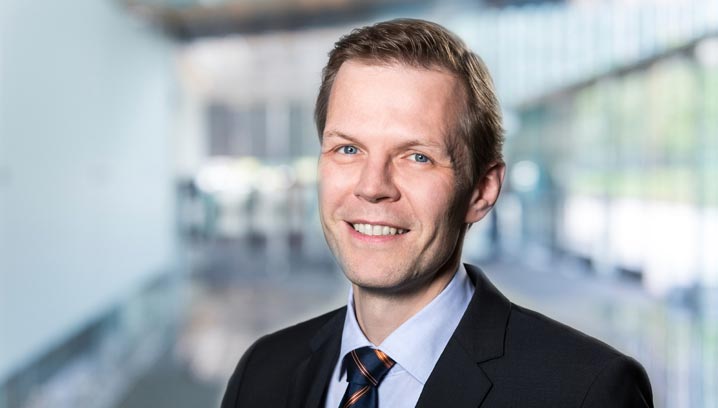 Sebastian Kentenich
+49 40 35914-0
E-Mail-Contact