Funk Claims Management – flexible, client-oriented and efficient
It's good to have competent support just in case. Funk Claims Management is here to help if an accident causes damage to your fleet. We cooperate with long-standing service partners for this purpose. Together, we guarantee our clients streamlined processes and optimised procedures for claims management.
It only takes a brief moment of distraction for it to happen, and suddenly a vehicle from the company fleet has been involved in an accident. Now it's important to act quickly and competently in order to mitigate the resulting costs and claims.
Working with established partners, Funk's professional claims management increases the transparency of the claims management process and reduces damage-related fleet costs. Processing all relevant information digitally is efficient and saves money. And all clients can count on 24-hour availability: long-standing service partners of Funk coordinate the collection of information about the damage and the entire repairs management process, as well as the submission and processing of the claim and the reporting procedures.
Reliable services
The Claims Management services are versatile and can be individually adapted. Where assistance and information collection are concerned, for example, these services entail:
24-hour claims hotline
Claims processing for mixed fleets (personal and commercial vehicles)
Introduction of immediate remedial measures which are tailored to the situation at hand
Information collection by telephone and electronic documentation, taking possible recourse options into account
Submission of the claims report to insurers, leasing companies and the fleet
Our external service providers also take over the entire repairs management process, including arranging for a hire car. Our clients benefit here from a countrywide network of certified partner bodywork specialists, which provides the option of employing cost-saving repair methods. The commissioning, steering, monitoring and control of the repairs process are all handled reliably – including invoice checking and any complaints that might arise.
Full transparency
When it comes to the submission and adjustment of your claim, you can rest easy, because all of the necessary steps are arranged for you. With full transparency that can be traced every step of the way, experienced employees work through your claims or clarify the liability limit for liability damages with the other party's insurer.
Comprehensive reporting supports the transparent process. Not to mention, an online portal provides all relevant information on the claim in a central location. The reports are always up to date and contain detailed evaluations, graphics and statistics, among other things. They are available to print out or download as desired. Your point of contact helps to define the standard reports, how frequently they are generated and to whom they are addressed.
Funk Claims Management brings you the best service providers so you have a reliable partner you can trust completely in every phase of the claim adjustment. Focused on our clients' needs, we make full use of our strong network to create real added value. As a professional partner, we help you in all areas of your fleet management.
Your point of contact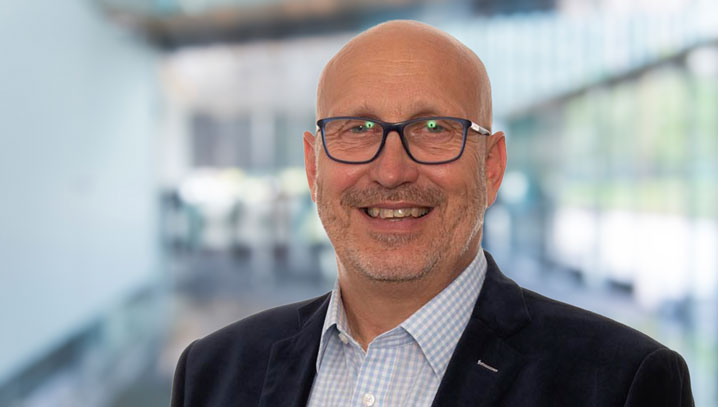 Anton Knitsch
+49 40 35914-0
E-Mail-Contact