War in Ukraine: what to keep in mind in the insurance sectors
The Russian war of aggression against Ukraine began at the end of February. Shocked and horrified, the world responded with economic sanctions against Russia. We summarise the implications for insurance cover for companies.
As the news from Ukraine first came through, it brought with it an overbearing sense of bewilderment that has continued with us all to this day. The global economic sanctions against Russia immediately followed, imposed by the EU and USA, among others. What are the implications of this situation for the individual insurance sectors?
All sectors of insurance in principle have policies with war exclusion clauses. After all, war is an incalculable and uncontrollable accumulated risk that cannot be carried by either reinsurers or direct insurers. One exception to this is transport insurance, which includes international transport by sea and air.
What does the war exclusion clause mean, exactly?
In an insurance policy, a war exclusion means that the insurance cover does not extend to claims arising from war, warlike events, civil war, revolution, rebellion or uprisings, regardless of contributory causes. This exclusion remains in force even after hostilities have ended: Subsequent claims arising from adequate consequences of war – undiscovered explosive charges or mines, for example – remain permanently excluded.
Insurance cover in Ukraine and Russia
Ukraine and Russia are 'non-admitted countries' where insurance business through insurers not approved there is prohibited. As a result, local policies within the framework of international insurance programmes are in force in these countries. The war exclusion is part of the international policies, and is therefore also included in local policies for risks in Ukraine.
Ukraine – Local policies for risks in Ukraine include the war exclusion similarly to German policies. Whether insurance cover is in place as financial interest cover (FINC) for Ukrainian subsidiaries of German companies must be checked on a case-by-case basis. Financial interest cover (FINC) insures the interests of the parent company in the value retention of the foreign subsidiary. At the moment, no clear conclusions can be drawn. We are following developments closely.
Russia – The extent to which companies' insurance cover is affected by sanctions against Russia depends on the sanctions clauses in the policies and how precisely these are formulated. These contracts often provide the right to withdraw from contractual obligations immediately if a business activity would constitute a violation of the new sanctions regulations. The role of Belarus in this context must also be closely observed and examined. Funk is here to support its clients and will review clauses individually.
Your contact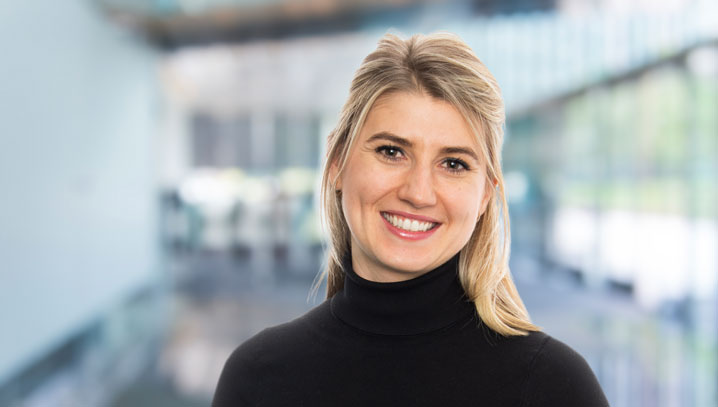 Nadine Benkel
+49 40 35914-0
E-Mail-Contact