Innovative credit management: assuring company values, identifying opportunities
Uncertainty as to the ability and willingness of customers and trade partners to pay is a frequent trade barrier and can reduce a company's profit opportunities significantly. Where a small number of customers make up a significant or unavoidably large share of a company's customer portfolio, failure to make a payment can sometimes threaten a company's very existence. To protect against these risks, there is a range of instruments with a variety of setups available.
Controlling risks is just as important as having protection, sometimes by addressing them in a targeted manner. Valuable information about a customer is always a prerequisite for making a conscious commercial decision – and large credit insurers around the world have the most extensive databases with company information and statements about their creditworthiness.
The market for instruments for protection and risk control has many layers and is not transparent, which makes it difficult for companies to optimise their credit management.
Funk Credit Broker: individual programmes for setting up your credit control
In Funk Credit Broker, you have access to specialists that can offer individual advice and support in all credit management matters:


Analysis phase
First, we analyse the current situation and identify points that could be improved and/or problem areas.
Design phase
Then we create transparency for you in terms of protection options. Our expertise allows us to incorporate solutions that insurers do not offer off-hand, i.e. without targeted negotiation. Our years of experience make us the best partner to rely on to design the terms and conditions points and negotiate an optimal solution for you.
Implementation phase
In this phase and for the duration of your credit insurance agreement, we are available to you for in-house training. If practical, we coordinate joint meetings with your insurer such as face to face reviews of credit limit decisions and their backgrounds.
Credit insurance


Whole turnover credit insurance
Credit insurance for capital goods
Supplementary services
Collection of outstanding debts
Credit management consulting
Reduction of uninsured losses of accounts receivable
Reduction of costs for protecting accounts receivable
Training for employees, e.g. contractual obligations, assurance of indemnity claim
Specialities
Protection of political risks
Bonds
Dismantling bonds for solar/wind power plants
Credit control
Credit insurance
Even at an international level, you can rely on competent, trustworthy support in all matters concerning credit management. We work with the global Astreos network, with credit specialists who can offer your subsidiaries and international offices on-site support in the national language.

Accounts receivable financing
Asset backed financing/ABS
Our tailored strategies for accounts receivable financing allow you to increase your financial leeway:
Reduction of bank dependency/compliance with covenants
Finance for seasonal peaks
Support in turn-around situations
Improvement of balance figures


Working capital management
We devise individual, bank-independent solutions which you can use to increase your financial leeway when working with suppliers and improve your balance figures.


Bonds
Sureties
We provide competent support in the procurement and optimisation of sureties, allowing you to concentrate fully on the successful implementation of your projects.


Your contact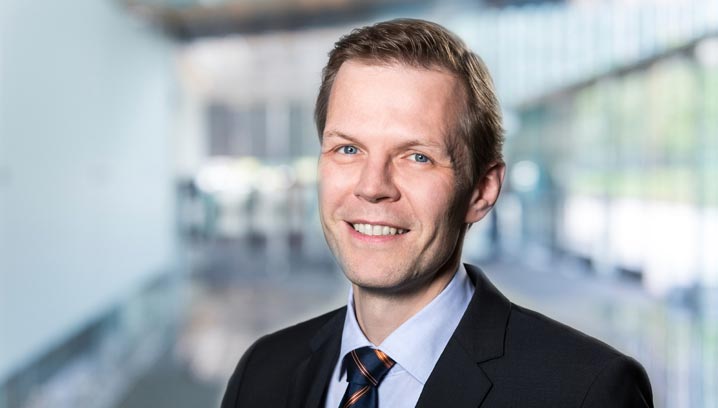 Sebastian Kentenich
+49 40 35914-0
E-Mail-Contact