Well-positioned: Funk is your strong partner on the international insurance market
The insurance market with its entire range of products and services is enormously complex and constantly changing. In order to achieve sustainable cover of all relevant risks, companies need a strong, reliable partner to work in their interest in a non-transparent market.
Funk combines its expertise and insight into the insurance market with a targeted focus on our clients and their needs. We see ourselves as a risk coach, focussing on personally advising our clients in all matters concerning insurance and risk management. Our priority is to provide you with the best recommendation by considering the individual aspects of your company and its risks.
Continuous, dependable collaboration with our clients allows us to provide holistic advice in all matters concerning risk and insurance management, from analysing and assessing risks to transferring relevant risks to the insurance market.
Risk analysis and consultancy
Evaluation/analysis of the risk situation
Design of individual risk philosophy
Analysis of existing insurance cover
Development of propo-sals for improvements
Joint determination of preferred insurance markets
Marketing of insurance concepts Working out of documents
Evaluation of quotes
Development of decision template
Binding of coverage
Continuous information on current market and product developments
Annual strategic meetings
Improvement of risk solutions to suit the market and client's changed risks
Our consultancy: analysing and assessing company-specific risks
At the start of a risk analysis, we take complete account of the risk situation. As part of a process known as 'risk profiling', we intensively explore all insurable risks in order to get a holistic view of a company. In the case of property insurance, we frequently conduct visits with our own independent engineers so that we can optimally assess the associated risks. We compare the results of our analysis of the company risks with the transfer solutions the client has opted for in the past. Together with the client, we work to create an individual risk philosophy and analyse the risk bearing ability of the company. This forms the basis for the risk assessment and the subsequent development of an individual insurance strategy
Development of individual transfer strategies – Funk represents your interests in risk and insurance matters
Insurance strategies depend both on the continually changing insurance market and on the specific risks which develop in an individual company. Funk employs its combined expertise in the development of risk transfer solutions. Our team comprises experienced insurance specialists in different industrial and specialist fields, lawyers, business economists, engineers and qualified IT specialists. Through constant exchange of their experience and knowledge and close, cross-discipline collaboration, they all assure our high quality objective when it comes to the development and implementation of solutions on the insurance market. As your reliable representative, we negotiate individual risk management strategies and operate independently on the insurance market. In the process, our consultancy approach appropriately incorporates the holistic consideration of risks, determining whether, for example, we recommend a transfer of risk or deem alternative risk transfer solutions such as captives more practical.
Your point of contact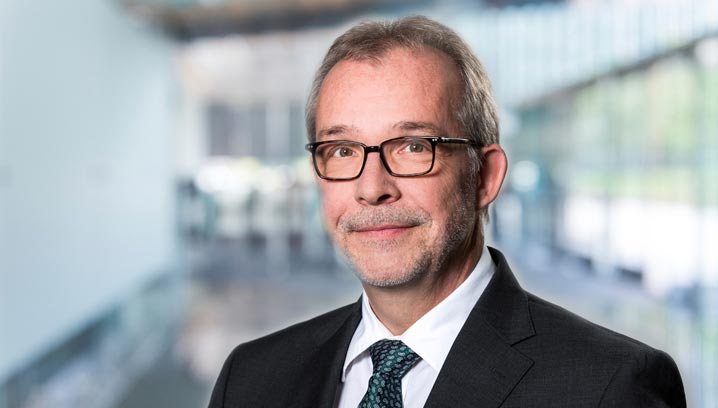 Matthias Kurrig
+49 40 35914-0
E-Mail-Contact