Respectful dialogue – working with our clients as partners
We share the same values as many of our clients. We see our clients as long-term partners and meet them on equal footing. In line with this partnership, we place the focus on our clients' individual needs throughout our dealings, from the risk analysis and personal and proactive consultancy when developing an insurance strategy to active management of potential claims.
Your reliable partner in risk and insurance matters
As the largest family-run, independent insurance broker in Germany, we are there for our clients and independently represent their interests on the insurance market. Developing a client-specific risk philosophy and corresponding measures for risk management are part of our basic tasks in insurance and risk management. In examining and supporting your insurance agreements, we take on the following and more:
Completion of insurance policies with up-to-date and comprehensive content
Completion of insurance certificates
Prolongation and duration proposals
Continual update of the jointly agreed insurance strategy and adjustment to suit changed market and risk circumstances
Collection of premiums, and if necessary, creation of an itemised premium breakdown according to your company's internal requirements
The aim of our recommendation is to find an efficient insurance solution that optimises the administrative costs for your policies, for example by bundling risks or simplifying reporting obligations. We also ensure continual reporting for international programme structures (policy summaries, insurance overviews, handbooks) and incorporate different web-based tools.

The insurance handbook: company-wide transparency in insurance matters
We create detailed insurance handbooks for our clients that allow then to communicate their individual risk philosophy and insurance programme to all those covered throughout the company. The responsibilities and internal and external contacts for questions pertaining to risks are also named in the handbook. These specifically tailored insurance handbooks are provided to our clients as a hard-copy print version and as a virtual file for incorporation in the client's own intranet, so that insurance-related queries can be clearly answered across all offices and departments worldwide.

Clear overview with Funk information platforms and media
Regular personal communication with our clients is part of what we consider being a reliable partner entails. We keep you up to date on important changes in the law or in products and mar-ket developments, create employee information and, if desired, we can explain the insurance cover to your employees. In addition to ongoing updates, we meet with our clients once a year to talk through the entire insurance programme, the market situation and changes to the risk situa-tion. Annual meeting minutes make implementation of measures transparent for everyone in-volved.

We provide up-to-date information via the various Funk information platforms:
The Funk Forum client magazine and Funk Forum online newsletter with current information from the areas of insurance and risk management and pensions
The Funk Letter Vorsorge company pension scheme newsletter with current developments in case law surrounding company pensions
Corporate blog on the homepage

Basic and up-to-date information on your individual insurance programme can be accessed by logging into the client portal, MyFunk.

Your point of contact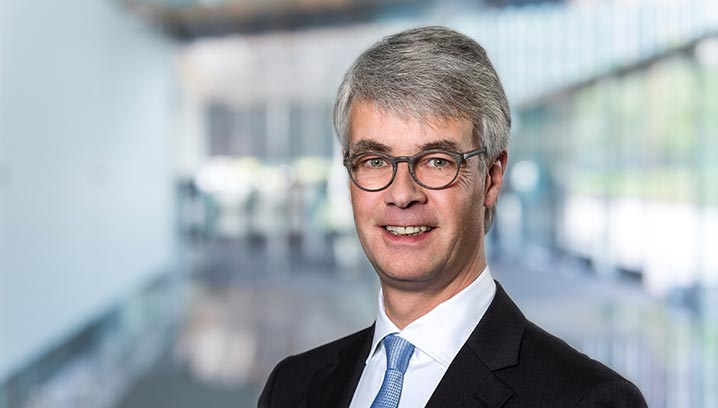 Matthias Meinke
+49 40 35914-0
E-Mail-Contact