Specific insurance solutions for everything important to you
Classic insurance products such as personal liability insurance or contents insurance protect you from any potential everyday risks. However, many find that conventional cover does not meet their personal insurance requirements.
Funk offers tailored special cover from the entire range of products on the insurance market to meet these needs. We also perform a personalised needs analysis to ensure that you only get practical policies that you really need.
Funk devises special cover for individual insurance requirements
Funk has operated as an independent insurance broker for many years both in the commercial and private sector. Our specialist knowledge of the German and international insurance market allows us to devise practical solutions that exactly meet your needs, especially when it comes to special cover. For example:
School and tuition fees insurance for comprehensive protection against financial losses during school term time or university study;
Short period accident cover for accidents in football stadiums, while skiing, when a third party is driving your vehicle, for hire car protection;
Warranty extension and repair cover for high-value products purchased from bricks-and-mortar shops and online, e.g. for eyeglasses, hearing aids, furniture, tyres, bicycles, e-bikes, household goods, musical instruments, mobile devices;
Insurance cover for customer loyalty cards;
Tenancy deposit insurance, loss of rent insurance;
Assistance services for the elderly, homeowners, etc.
Intasure holiday home insurance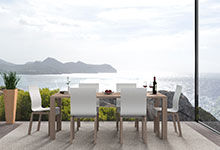 Flexible insurance cover for second properties in Germany and abroad
Your second home or holiday home should be as protected against damage and losses as your main home, regardless of whether it is empty, being rented out or only partially in use. With our cooperative partner, Arthur J. Gallagher, we offer you the 'Intasure' option of comprehensive cover for your properties in 41 different countries. Benefit from fast, immediate insurance cover that takes country-specific considerations into account and can be obtained online with relatively little paperwork to complete:
24 hour service: get a quote right away and purchase insurance cover via an online portal
Personalised cover elements in one agreement, such as inclusion of accidental damage by tenants
Quick, simple claim adjustment by authorised claims adjusters
Competitive premiums that are well below the market average
Lloyd's of London as a well-known, recognised risk carrier

Intasure ensures that you have the benefit of the combined expertise of the insurance industry at your disposal and a cover scheme that is unique in Germany for holiday homes both in Germany and abroad.