Creative insurance management for agencies
Fierce competition, large budgets and high time pressure are typical factors in the marketing industry that present risks for the creative work of PR experts. Errors or omissions in marketing campaigns can cause significant financial losses, for example if copyright is violated or advertising material has been falsely commissioned.
In these cases the client or a third party can hold the marketing agency directly responsible for the damage with its own assets. Comprehensive professional indemnity insurance as part of a specific insurance solution for agencies covers these risks and offers marketing experts the best conditions for their creative work.

Complete solutions for the marketing industry: insurance cover from a single source
In addition to liability claims, liability risks typical for PR and marketing agencies include the following:
Violation of trademarks, copyright or licences
Violation of personal rights
Faulty advertising prints

If an agency is not sufficiently covered against these risks, liability claims from clients can quickly threaten their existence, especially when it comes to large-scale campaigns. As an independent insurance broker with years of cross-industry experience on the market, Funk supports marketing agencies in the creation of tailored insurance packages.

Well protected: professional and public liability insurance for marketing agencies
As part of a risk analysis we investigate your individual insurance requirements and recommend the appropriate products:
Professional indemnity insurance covers financial losses caused by errors or omissions by the agency.
First party loss insurance as part of professional liability insurance covers losses that arise from commissioning incorrect orders to third parties on behalf of a client.
Office liability covers property damage and personal injury which occurs in office operations.
Fidelity insurance protects against losses arising from theft, disloyalty or fraud by employees.
In marketing it's all about the image: professional claims management with Funk
Good marketing is based on individual strategies and the trust of the client. For this reason the reputation of an agency is its greatest source of capital. Protect yourself from damage to your image in the event of a claim by relying on professional claims management from Funk. As a competent partner we represent your interests and negotiate with the insurers on an equal footing.


Your point of contact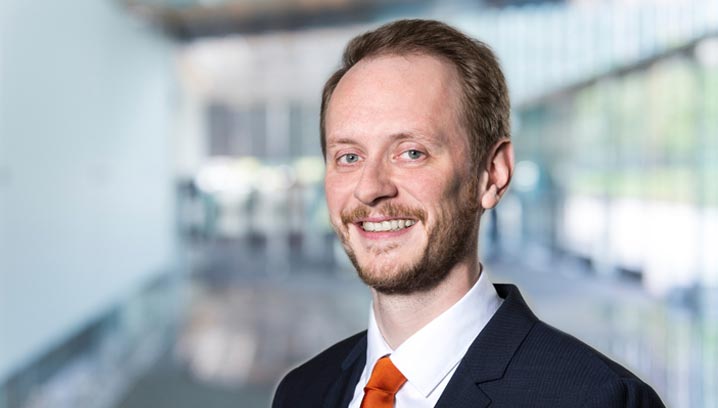 Holger Johannes Leweke
+49 40 35914-0
E-Mail-Contact
Share