Political risk benchmarking
Trouble is brewing in hot spots all over the world, and the effects of political change are stretching to companies, too. Businesses can analyse by the Funk political risk stress test and the Funk political risk map how high their individual political risk is exposed.
When you hear the phrase 'political risk' the first things that spring to mind are war and terrorism. But in business, the definition of political risk is broad: protectionism, economic sanctions or regulatory changes are often politically motivated and therefore become relevant risks for companies' success.
Export oriented companies in particular face the question of how much influence global political risks have on their value-adding process and profits.
To assess political risks as part of an insurance-driven analysis, Funk differentiates between three classes, which are reflected in established insurance solutions:
1. Ownership risks concerning foreign direct investments, such as expropriation, nationalisation or political acts of violence, like war, terrorism or unrest.
2. Transfer risks, such as currency restrictions when the state intervenes in the banking system.
3. Operative risks, including politically motivated breach/ repudiation of contract abroad or the cancelation of import/export licences or credit approvals.
Funk political risk stress test
Companies can use the Funk political risk stress test to identify their potential political risks early and to develop appropriate preparation models. In a workshop, Funk specialists determine the company's individual risk situation and propose measures to minimise individual risks. Political risk expert Dr Alexander Skorna explains the analysis process: 'We use computer programs to simulate how realistic events may affect a company's global value-adding and revenue structure. From that we determine the company's political risk exposure.' The results serve as important basic information for developing a suitable insurance cover.
Funk political risk map
Companies can also get an initial overview of their own political risk with the Funk political risk map. The dynamic risk map uses freely scalable weighting factors for different risk classes to express political risks at country level. A medium-term trend forecast on the development of political risk for a specific country is also provided, along with the average creditworthiness of privately run companies.
Do you want to find out about your own political risk? Please register to access the Funk political risk map.
Your point of contact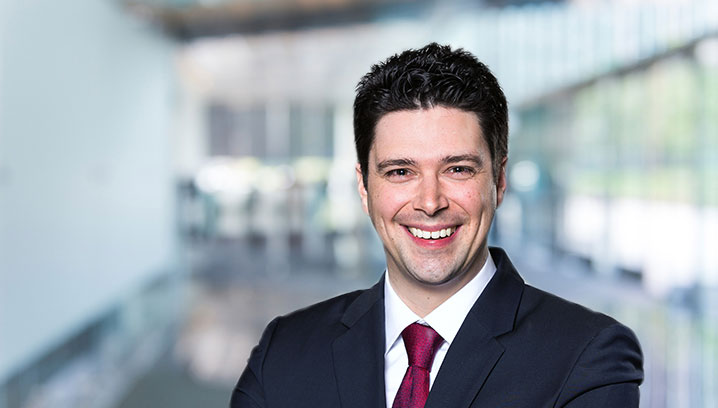 Dr. Alexander Skorna
+49 40 35914-0
E-Mail-Contact