When authorities stop production
An explosion at a Schill + Seilacher plant causes massive damage to property. But an even worse consequence is that production is shutdown – for years.
Schill + Seilacher produces chemical substances such as silicone, release agents and additives, which are used in a number of industrial branches. The innovative products ensure the family-run company's position as a global market leader in many fields. The company's highest priority is the safe processing of the substances. But early in the evening on 1 December 2014 disaster struck at the Pirna site in Saxony, resulting in nationwide headlines: A reactor in a newly built production plant had exploded.
The cause was later found to be human error. And the sad consequence of such an error was that one person had died, several people were severely injured and property had suffered major damage. Some residential buildings near the plant were also damaged by the shock wave. The existential threat of a business interruption arose very early on. Lars Imbeck, a client advisor and major claims coordinator at Funk, says: 'An unfortunate event of such a serious nature calls for immediate, prudent action, in this case both in coordination with the client and the insurer. Our main task as brokers is to get the right experts involved straight away and provide assistance in working with authorities, so that the cause of the incident can be clarified more quickly.'
Fast support on site
Just one day after the accident at Schill + Seilacher, an expert team of claims adjusters, accident investigators, chemists, fire clean-up crews and several other specialists arrived in Pirna. Lars Imbeck and Funk property insurance specialist Kai Winter saw the claim through from the first day to its final settlement. It quickly became clear that the claim involved multiple insurancelines, including property and business interruption covers, electronic equipment insurance, public liability insurance and environmental liability insurance. Accident insurance, too, had to be employed to fulfil contractual obligations concerning the very regrettable death and disability of some workers at the site, and criminal defence insurance offered the necessary cover during investigations conducted by the authorities. Immediate measures were introduced to secure the plant premises and the remaining undamaged equipment.
Based on initial estimates, the total damages were first expected to be 100 million euros. Funk managed to convince the insurer on the first day of claims negotiations to allot an immediate payout of 6.5 million euros in order to finance initial measures. It very quickly became clear that the business interruption damages would significantly outweigh the property damage itself.
Proactive damage control by Funk
Just the time alone needed to technically rebuild the plant was estimated to be at least 18 months. And in those first weeks after the incident it became apparent that the responsible authorities would temporarily be shutting down the entire site, including equipment that had not been damaged in the explosion. Investigations needed to be conducted to ensure that this equipment, too, did not pose a risk. And so the entire Pirna plant was shut down. Since the Pirna site served as an 'extended workbench' for the company's other locations, these other sites were also affected by the interruption. What was still not foreseeable at that time, however, was just how long the plant would be shut down. Only after one and a half years and dozens of assessments were operations finally resumed – and then only for part of the plant. Helge Jetschiny, Head of Finance/Controlling at Schill + Seilacher, comments: 'The shutdown by the authorities would have meant that we would have had to close the site completely. About 120 jobs in Pirna were at risk of being lost immediately. The excellent advice and proactive claims management that Funk provided helped us get to a place where we are now certain that we can continue operations here.'

Advantage: long adhesion period
In the meantime, however, short-term solutions for production had to be found. After all, customer demand still had to be met despite the damage. Contract manufacturers were sought and hired for this purpose. Schill + Seilacher was thus able to continue supplying its customers . Lars Imbeck asserts: 'This case shows how important it is to agree upon sufficient indemnity periods in business interruption covers. While the technical rebuilding efforts can generally be implemented very quickly, stipulations by authorities often lead to extended periods of interruption which can hardly be predicted. This is true not just for the chemical industrybut for many other industries as well. The good news for companies at the moment is that premiums for business interruption insurance policies with long indemnity periods are heavily discounted. So it is a advisable to choose an indemnity period as long as possible.'
For Schill + Seilacher, the claims adjustment process was aided by the fact that they had chosen an indemnity period of 36 months for their insurance. Now more than three years later, of the company's equipment that was not affected by the explosion is back in operation in Pirna. The reconstruction of the parts of the plant that were affected by the incident, however, is still not approved by the authorities yet. And based on the experience of this explosion, Schill + Seilacher extended its indemnity period to 48 months for the future, even though such an extension could not influence the concluded claim arising from this unfortunate incident.
22.08.2020
Your point of contact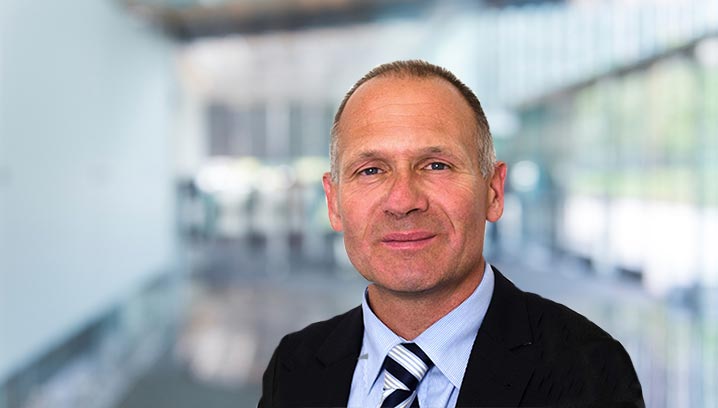 Lars Imbeck
+49 40 35914-0
E-Mail-Contact