Tailwind for crane systems
Extremely tall and extremely heavy: wind turbines place particular demands on crane systems. This should be reflected in insurance cover.
35% – that is how high the proportion of renewable energies in electricity production in Germany should be by 2020. The 26,000 wind turbines in operation throughout the country already produce more than one third of that. Wind energy plays a central role in the energy mix of the future. To this end, new systems are being introduced, but old wind turbines are also being replaced with new ones that produce far greater output. This high-tech equipment is a far cry from a normal wind turbine, and in fact includes wind power stations of impressive dimensions: some are even as big as the Stuttgart TV tower. Every additional metre in height increases the yield by one per cent, and the taller the towers are, the bigger the rotors can be. That provides an additional boost to the output. However, when the individual components are made bigger, they also become heavier: a complete rotor, for example, weighs 320 metric tons. That is equivalent to the weight of more than 200 cars. And these heavyweight items need to make their way onto the tower. Enrico Kemt, Head of the Energy team at Funk, explains: 'A wind power construction site cannot be compared to a normal construction site. The sites for new builds are usually hard to access, because the ideal locations have already been taken. Added to that, very heavy loads need to be lifted to extreme heights.' In addition to the rotors, this includes, for example, the nacelles (120 metric tons), generators (220 metric tons) and segments for the reinforced concrete tower, which weighs a total of 2,800 metric tons.
'Optimal insurance cover for crane activities requires tailoring of insurance concepts as well as insured sums and cover amounts.'
Heavy equipment: crane systems for wind turbines
This is why special crane systems that are up to the requirements are used for wind turbines. And 'up' is the appropriate word: the special cranes can be up to 150 metres tall and some have a bearing load of more than 1,000 metric tons. Andreas Wasner, Head of the Crane and Heavy Transport team at Funk, says: 'Crane systems like that are highly complex and cost several million euros. The same applies to parts of the wind turbine that they lift.' Thus, the loss if the crane or components of the wind turbine are damaged during construction is all the higher. 'And that is not unusual,' says Wasner, 'because the routes are not always sufficiently developed. Sometimes the ground cannot bear the load or there is only a very small space available to assemble the crane. Due to this complicated infrastructure on the construction site, cranes being damaged or even tipping over is a regular occurrence. This also leads to considerable damage to the goods being lifted and to third-party materials. In some cases, the damages can then stretch to millions.'
In order to be secured for such situations, corresponding insurance cover is essential. This ranges from installation insurance for damage that occurs during the installation on the wind turbine to mechanical breakdown insurance for material damage to the crane and heavy-cargo liability insurance for damage to the goods being lifted. In addition to this, vehicle liability insurance and public liability insurance are also of the utmost importance. Andreas Wasner emphasises: 'Optimal insurance cover for crane activities requires tailoring of insurance concepts as well as insured sums and cover amounts. That is the only way to avoid being insufficiently covered in case of damages.'
Sufficiently protected
For the heavy-cargo liability insurance cover amount, a calculation of around 10 euros per kilogram of lifting power is used relating to the biggest crane. For a crane with lifting power of 500 metric tons, for example, that corresponds to a cover amount of around 5 million euros. Funk provides suitable cover variations depending on the crane inventory.
For public liability insurance, a cover amount of at least 5 million euros should be arranged, with 10 million euros or even more recommended. The recommendation for crawler cranes is even higher than that.
Mechanical breakdown insurance is indispensable to sufficiently insure against material damage to cranes. The basis for the insurance sum in this case should be the current replacement value.
At Funk, this cover is based on special wordings developed specifically for the industry, with various cover improvements that are well above the market level. That also applies for installation insurance if required.
These are the dimensions cranes have to lift*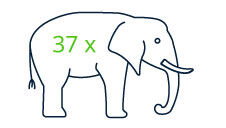 The generator in the nacelle weighs a considerable 220 metric tons, almost the same as 37 fully grown elephants.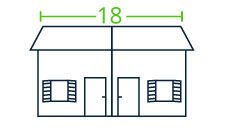 At up to 18 metres, the nacelle can be as wide as a semi-detached house.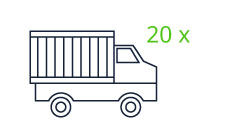 320 metric tons: that is how much the rotor with blades and hub weighs. That makes it as heavy as 20 lorries.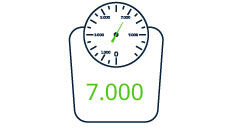 In total, a wind turbine can weigh as much as 7,000 metric tons.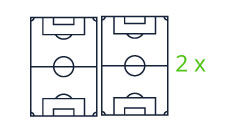 The diameter of the rotor is up to 126 metres. With one turn it covers an area of around 12,5000 square metres. That is equivalent to a little less than two football pitches.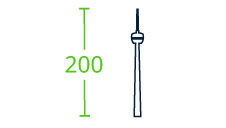 With a total height of 200 metres, wind turbines reach the same heights as the Stuttgart TV tower.
* The figures are based on a wind turbine such as the E-126 from Enercon or the 5M from REpower.
19/08/2020
Your point of contact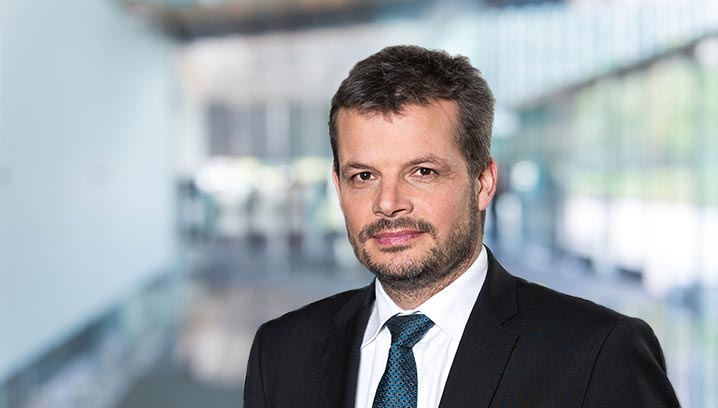 Andreas Wasner
+49 40 35914-0
E-Mail-Contact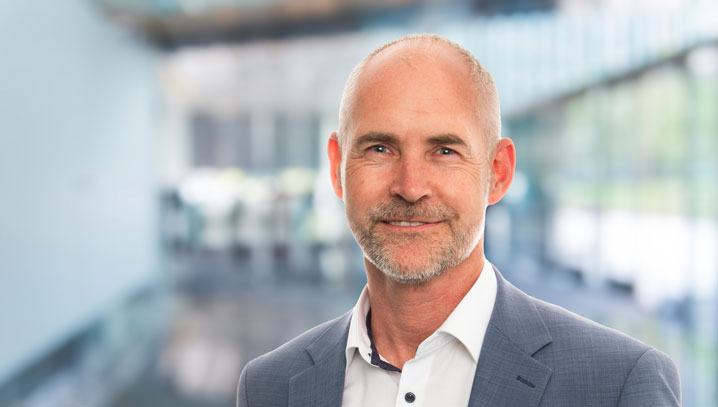 Enrico Kemt
+49 40 35914-0
E-Mail-Contact