Funk CyberProfessional
Smaller companies and freelancers often wrongly assume that they are safe from hackers. But even they can benefit from cyber insurance. Funk CyberProfessional is the right choice for small businesses.
Whether for lawyers, dentists or real estate brokers, Funk CyberProfessional – the latest special cyber product from Funk – is designed for businesses and freelancers with an annual turnover of up to 10 million euros. After all, even these small businesses face pervasive cyber risks, despite the frequent assumption that compared to larger companies, they are not appealing targets to criminals. The reality is quite the opposite: because they are unsuspecting, small companies are often easy prey, mainly for cyber blackmail. With CyberProfessional, clients can protect themselves from first and third-party loss with insured sums from 100,000 to two million euros. 'The special cover, like its big sister CyberSecure, is especially beneficial compared to other solutions on the market,' says Johann Ulferts, consultant to the Funk Management Board. It ensures cover for damages arising from breaches of data availability, integrity and confidentiality. Clients also benefit from elements such as the shifting of the burden of proof in the event of a claim and an extensive waiver of the percentage share, for example for IT service costs or in the case of criminal and administrative offence proceedings.
GDPR backup
One area that CyberProfessional also focuses on is the EU General Data Protection Regulation (GDPR), which has been in force since May 2018. Due to the increased requirements for information security, even small businesses and freelancers need to
optimise their data protection processes. The GDPR stipulates a range of obligations and imposes extensive, intentionally dissuasive financial penalties. As a result, there is currently a high degree of uncertainty surrounding this topic, because the potential consequences can quickly lead to financial difficulties for smaller companies. Funk CyberProfessional offers a tailor-made solution here as a practical supplement to internal data protection processes. In the event of a claim, small businesses and freelancers have a reliable network of service provider on hand to ensure effective support for overcoming cyber crises.
21.06.2019
---
Your point of contact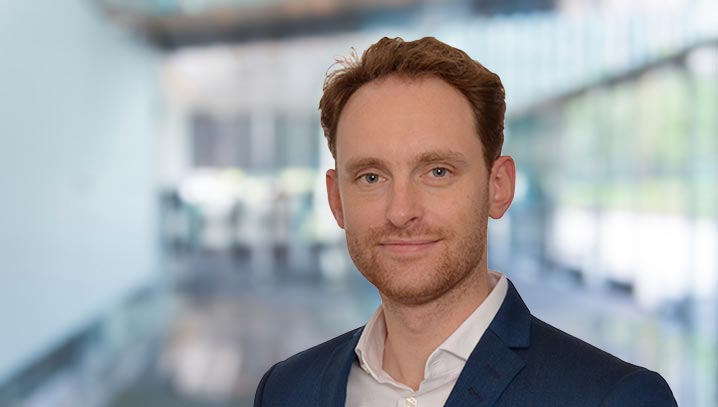 Johann Ulferts
+49 40 35914-0
E-Mail-Contact
---
Share
---