Systematic clinical risk management
Clinical risk management has long been an integral part of managing hospitals and other healthcare facilities. Often having a verifiable risk management system is a requirement in order to transfer risk as part of an organisation's liability insurance scheme. At the same time in some countries, such as Germany, the implementation of risk prevention measures has come back into the focus since the Patients' Rights Act came into force.
Funk helps healthcare facilities optimise existing risk management strategies and implement comprehensive risk management systems. Our clients benefit from our years of experience in the industry and our interdisciplinary expert knowledge, which allow for close networking of risk and insurance management and therefore sustainable cost optimisation.
Claims analysis and risk prevention measures – targeted support by the Funk Health Care expert team
Our expert team from Funk Health Care Consulting, which consists of specialised lawyers with a focus on medical and liability law, specialises in systematic weak-point analysis, claims analysis and risk prevention in medical and social services facilities. In close cooperation with the client, we identify and evaluate the statuses of risks early on and devise adequate risk prevention measures to combat these. This approach allows our clients to optimise patient safety, identify and minimise liabilities and ultimately make themselves insurable. We place great value on working together with our clients as partners during the risk audit. Our risk managers and mediators are trained communicators who work with the responsible individuals in healthcare facilities to find solutions and help establish a positive safety culture.
Our service range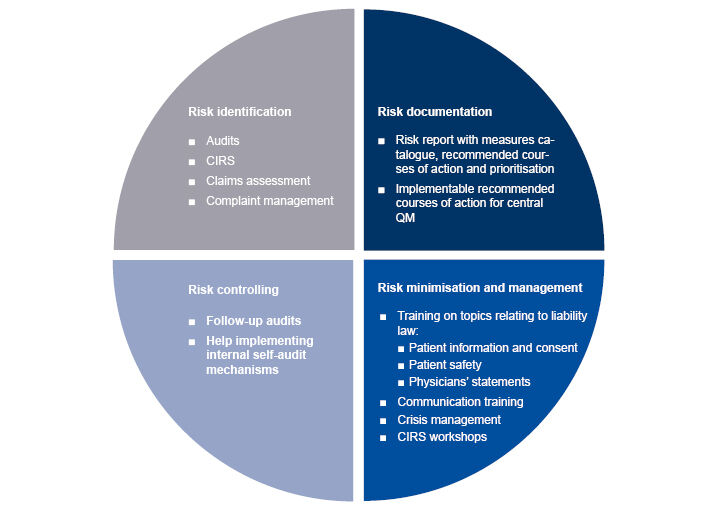 Our clinical risk management services include:
Advice on establishing and designing risk management systems
Advice on implementing CIRS
Further training programmes/in-house training including the following and more:


Patient information and consent
Physicians' statements
Medical documentation
Handling advance directives
Communication in the event of a claim
Determination of optimisation potential from claims that have occurred or are recurring
Additional services that we offer in cooperation with external partners:
IT-supported complaint management
Reputation assurance online/media training
Crisis intervention/crisis training
Patient and employee questionnaires
Cross-discipline expertise through work with physicians
Funk works closely with medical professionals from different fields of specialisation. In cooperation with a professional medical association, Funk also helps companies implement CIRS (critical incident reporting systems) with the aim of minimising errors and sustainably increasing patient safety.


Your point of contact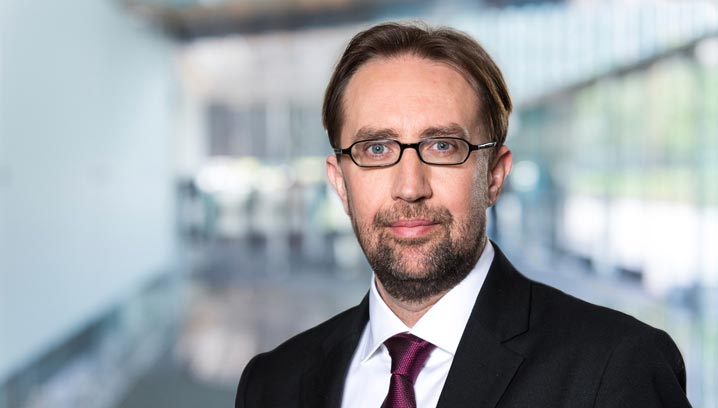 Mathias Lenschow
+49 30 250092-0
E-Mail-Contact